Made for BSzili of ww.Aros-Exec.org for his effort of porting the "Return To Castle Wolfenstein" game to AROS operating system.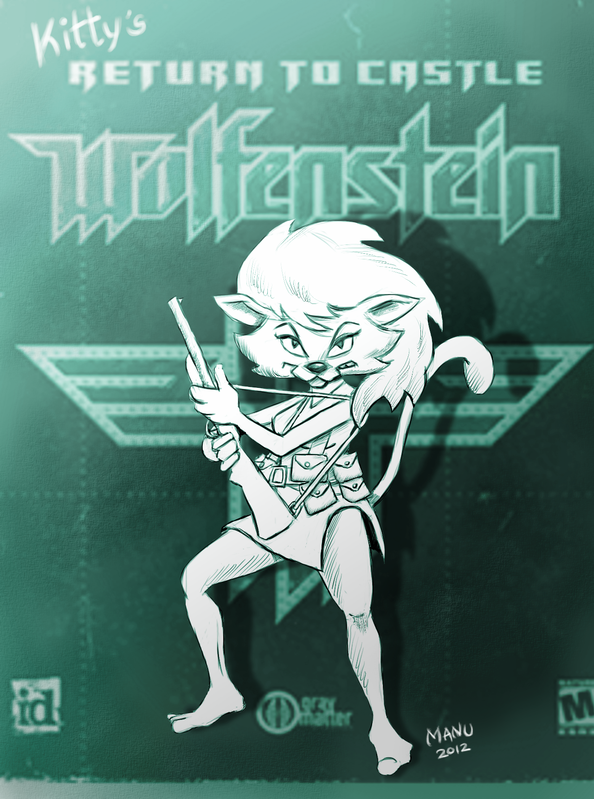 ---
Another Gimp sketch of Kitty the mascot of the AROS operating system. This Kitty was not intended to be a look-alike of the original made by Eric Schwartz.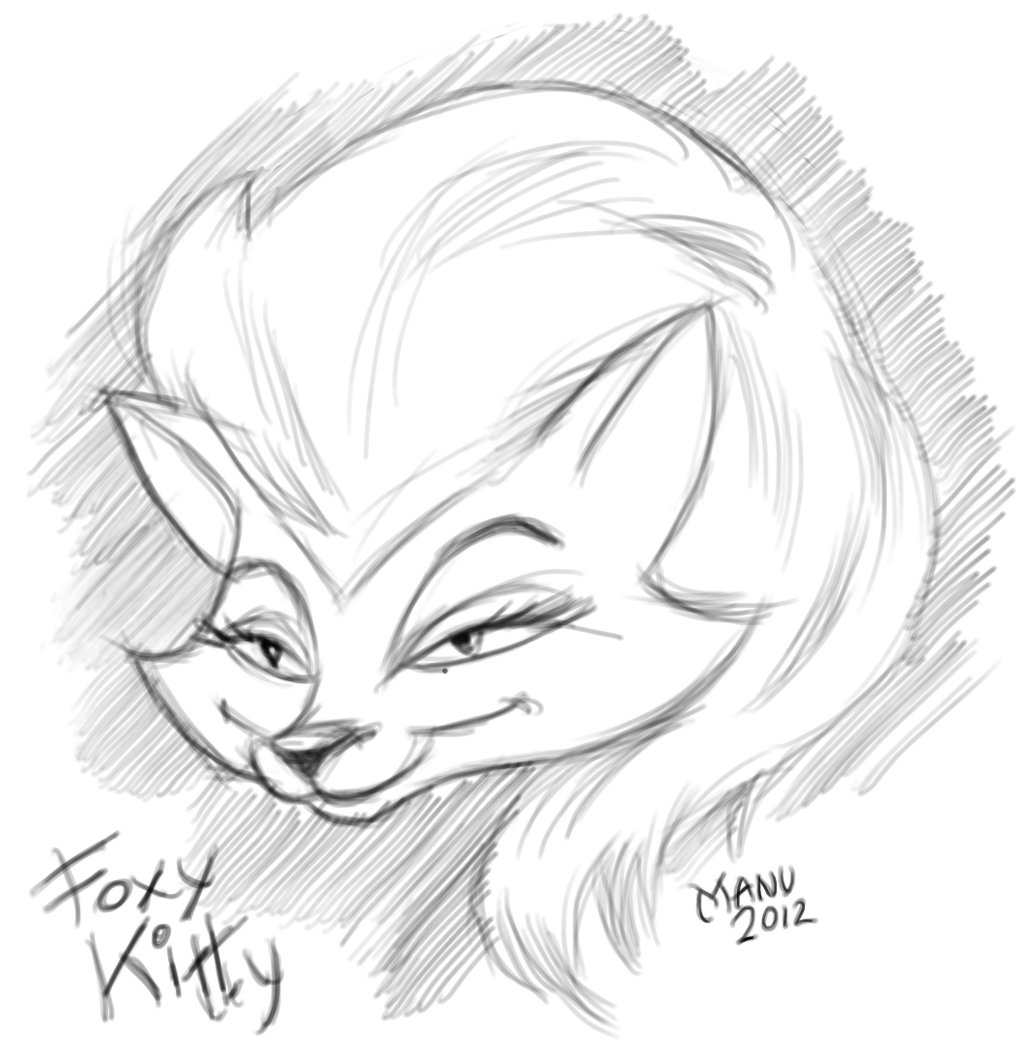 ---
I have many times watched the amazing speed paintings of peoples faces on youtube posted by talented artists. In order to learn this digital form of art I decided to try it myself so here's my first result i did with Gimp. I'm not fully pleased with the result so I will have to go back to the speed painting videos on youtube. The way to photo realistic painting seems long 🙂
---
A campaign to fix the most annoying bugs in AROS (operating system) started on the community forum aros-exec. It was a big success, so I thought it was fun to do draw a picture relating to that event.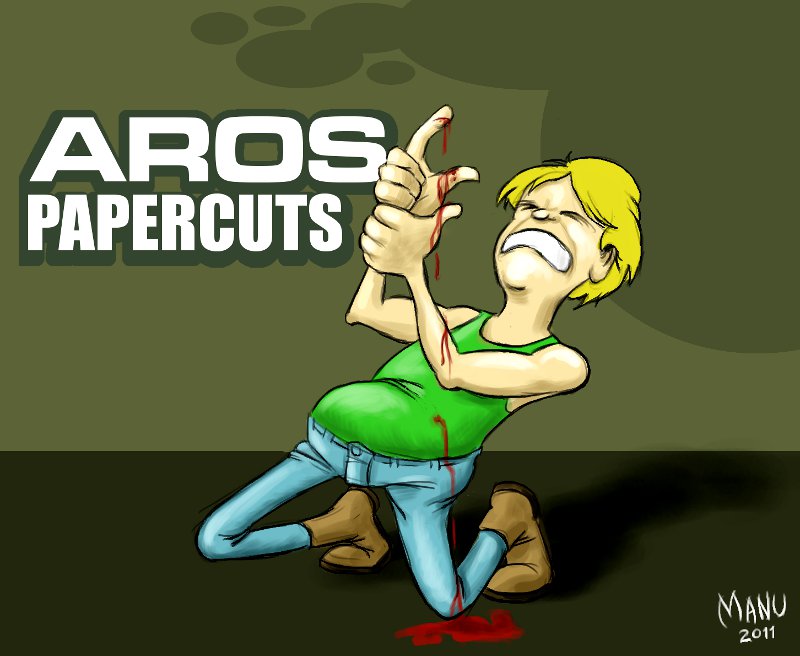 ---
The amount of work put into AROS turning it from ABI V0 to ABI V1 is from my understanding huge and this is a warning to all developers, remember to take a break from coding. 🙂

---
Two versions of the Kitty Cat from AROS. I used Gimp and my Wacom tablet here. Gimp's user inteface can be a bit tricky, but the more I dive into it the better so there's still hope for me … I hope.
---
Poster for the AmiWest event in USA. AmiWest is a gathering where Amiga enthusiast meet to discuss the latest and greatest happening in the Amiga world. AROS was presented there so we needed a poster promoting AROS at the event. Made with Inkscape.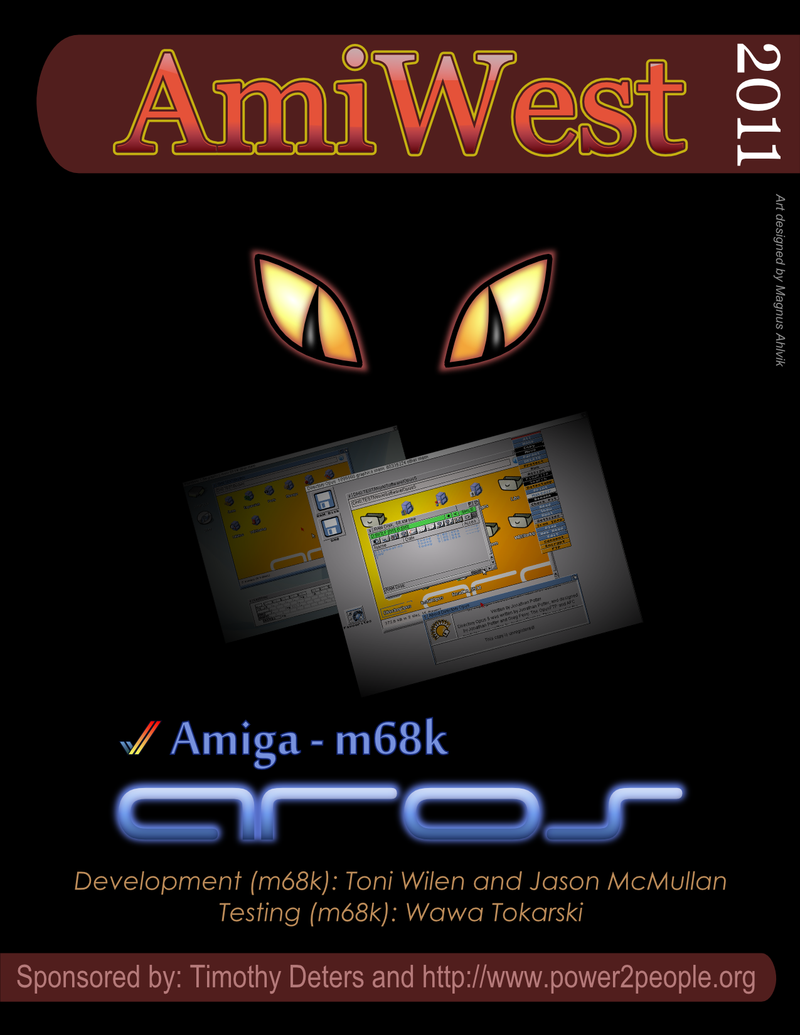 ---
10 boring minutes with GIMP.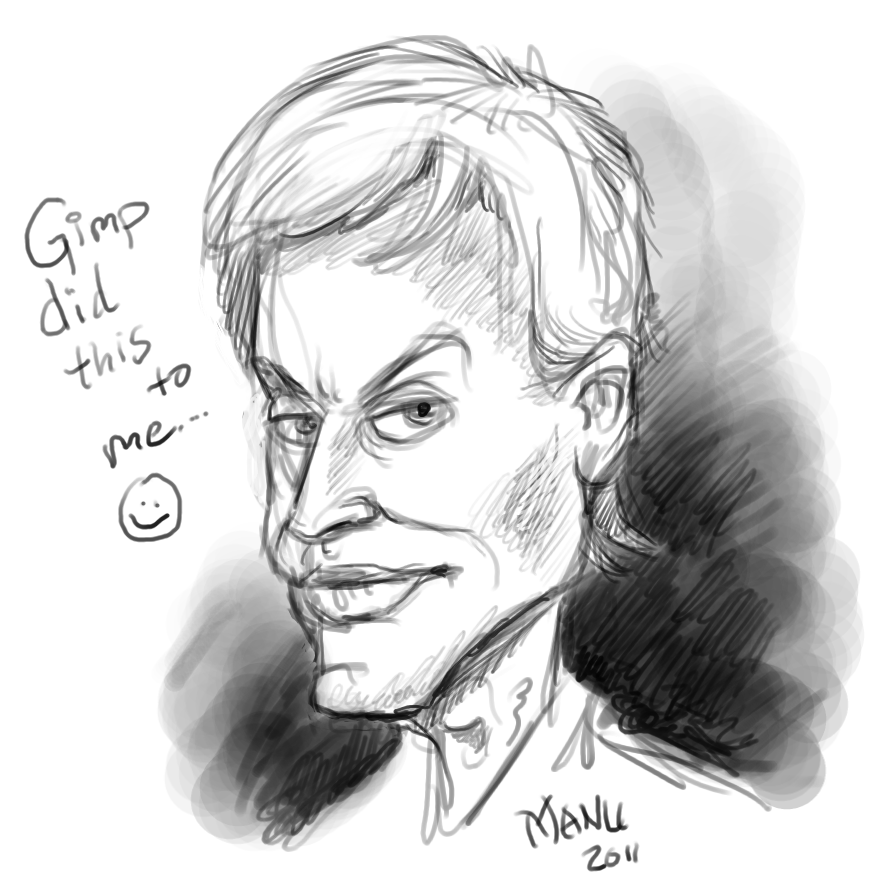 I got no idea who he is, maybe you do?
---