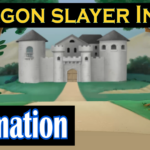 So after a few trial and errors I got this shot together in HitFilm Express. I was a bit uncertain if I could get the animated elements to stay in their right place due to the fact that I was scaling the different layers along with the animation to get my desired multiplane effect.
I exported the animated elemets as transparent PNGs and immported them to Hitfilm in separate layers.
At worst it would make the animated elements to look like they where floating on their own across the scene. I was happy to find out I only needed to copy the scale settings from the layer the animation belonged to and apply the same keypoints to them as the correspondiinng background and they scaled just fine.